Transforming Healthcare
Date:
Thursday, March 20, 2014
Location:
The Petroleum Club, Long Beach
Speaker:
DIANA HENDEL, CEO, Long Beach Memorial, Miller Children's Hospital Long Beach & Community Hospital Long Beach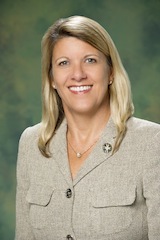 Great leaders, it is said, take organizations from where they are to places they've never been. Diana Hendel is such a leader. Since becoming CEO of Long Beach Memorial, Miller Children's Hospital Long Beach and Community Hospital Long Beach, she has forged new paths for these nationally known hospitals. Diana has led the organization through the best of times and the most challenging — always with brilliance, wisdom, passion and compassion. From overseeing expansion of the nation's seventh largest children's hospital, to opening the new Todd Cancer Pavilion, she ensures the Long Beach communities have access to world class not-for-profit health care close to home—their home.
Healthcare is in midst of major and unprecedented transformation. Dr. Hendel's remarks will focus on current changes underway and the impact on employers and citizens in our community.
MEETING SPONSOR
ANDREW SCAMMON; HOME EQUITY RETIREMENT SOLUTIONS
www.effectiveretirement.com
Board Member; FPA Orange County
Reverse Mortgage Solutions, dba: Security 1 Lending
4127 Norse Way, Long Beach CA 90808
Office 562/420-DREW (3739)
Fax 855/423-HERO (4376)
ascammon@S1L.com
Compassion developed through years of working with first time reverse mortgage seekers. Ethical influence that comes from customer's values. That's what produces long lasting satisfaction. By starting with a client's goals and values, Andrew reverse engineers custom HECM programs to best match a client's needs. Whether saving a home from foreclosure, create an insured line-of-credit for future, protect an investment portfolio from depletion during a bear market, creating cash-flow for retirement or accessing cash, it's important to identify goals and values to discover the best program within the Home Equity Conversion Mortgage marketplace for a client's needs. Understanding how the reverse mortgage has changed since FHA introduced the HECM is the most important part of your client's experience.