Making a Meaningful Connection
Date:
Thursday, January 16, 2014
Location:
The Petroleum Club, Long Beach
Speaker:
Laura A. Bruno, Owner, SBL Consulting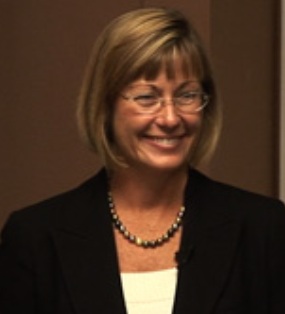 Laura A. Bruno is a trainer, speaker, and a consultant. She is the owner of SBL Consulting and has been a business consultant since 2004... ten years. Laura is a Certified Professional Behavioral Analyst, which simply means she has spent a lot of time and money getting certified in DISC, the universal language of behavior styles.
Laura helps business professionals... Make more money... Have more fun... Using a proven and effective system...That is all about building professional relationships and strategic alliances to generate more referrals. She leads workshops, offers individual consulting and mastermind programs with entrepreneurs.
Laura has spoken at over 500 speaking engagements and led over 500 of her workshops in the past ten years.
Prior to venturing out on her own, Laura worked for Pacific Bell which is now AT&T (again) for 21 years in sales/marketing and HR.
Nominated for Business of the Year in 2007, 2009, and 2010 by her clients.
Nominated for the SBA Business of the year in 2010.
Won the Rising Star Award with NAWBO (National Association of Women Business Owners) in 2010.
Won the Extraordinary Connector Award in 2013.
MEETING SPONSOR
SAMUEL LEDWITZ, BEZAIRE, LEDWITZ & BORNCAMP, APC for
Unity of Life was founded in 2007 and currently headquartered in Long Beach, CA. Unity of Life is a 501c3 California non-profit public benefit organization whose mission is to eradicate and prevent homelessness in the community. We provide services to homeless and low to moderate income individuals and families through our website http://www.unityoflife.org/. Our main focus is prevention through our CommUnity Cares Program, which provides assistance with rent/mortgage, utilities, toiletries and other referral resources. The CommUnity Cares Program is sustained by monetary gifts from the community and to date we have assisted over 80 families with toiletry care packages, utilities and housing referrals. We are different from other programs that may be available because we focus more on the need instead of income qualifications. Our future goal is to have affordable housing throughout California and homeless prevention seminars and programs.
President/Founder: Devona E. Chiles started working with homeless families at 12 years old by helping her grandmother serve food to those in need. Since that time it's been a passion of hers to help those in need and find out why so many were going without. As a teen she worked in non-profit distributing fans to senior citizens, food to the poor and clothes to families. It was at that point she knew she wanted to manage her own non-profit organization. After graduating from high school, Devona went on to college and earned her Bachelor of Business Administration in Marketing and Management from Pittsburg State University in Kansas. After college, she was recruited by one of the largest vehicle manufacturers in the world, Toyota Motor Sales, U.S.A., Lexus Division. While working for Toyota, she continued helping others by volunteering for the Special Olympics Summer Games and in Downtown Los Angeles' Skid Ro as a tutor in reading.
Embracing her passion for helping others and making a positive contribution to the community, she retired from corporate America and worked for the Americorps VISTA Program. AmeriCorps placed her with the Center for the Pacific Asian Family (CPAF), an organization that provides shelter and other resources to women and children of domestic violence and sexual assault. CPAF taught her tolerance, respect for culture and the importance of being prepared. Taking what she learned from childhood, college, corporate America and CPAF, she founded the Unity of Life Foundation. Devona founded Unity of Life because she believes no man should have to want for shelter or food. Unity of Life will strengthen communities and families through educational programs and affordable housing, which changing the perception of homelessness. Devona's purpose is to help and serve those in need and encourage all people to reach their goals.