Gardeners, Gifts and Garbage: Cautionary Tales and Best Practices for Tangible Personal Property
Date:
Thursday, October 6, 2022
Location:
The Grand Event Center, 4101 E Willow St
Speaker:
Maranda Moran and Morgana Blackwelder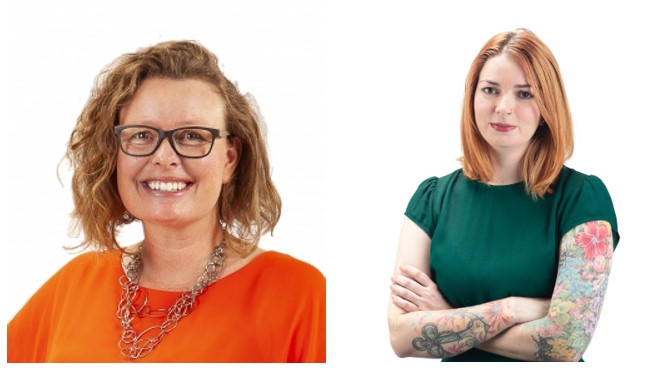 Gardeners, Gifts and Garbage: Cautionary Tales and Best Practices for Tangible Personal Property
This presentation highlights rediscovered artwork and decorative objects found in unlikely places. The underlying message: when attorneys, fiduciaries or estate custodians fall prey to bias or fail to recognize the merit of an object, it could end up discarded, abandoned, or misidentified. This talk focuses on a selection of notable pieces sold at auction that were almost lost to time: an oil painting left out for the gardener to take, a half-burnt masterwork found in an unpaid storage unit, and a remarkable silver bowl placed in a donation pile. Part cautionary tale and part reaffirmation of best practices, enjoy these compelling stories while gaining a deeper understanding of the range of household objects that can potentially possess value to collectors.
Speaker 1: Maranda Moran
American Indian and Western Specialist, Vice President
John Moran Auctioneers
626-495-0194
Since 2003, Maranda has used her creative vision to stage and set all of John Moran's live auctions as well as being responsible for the design/build of the company's state-of-the-art headquarters in Old Town Monrovia, CA. She has also worked as a liaison between many of the charitable partners for whom Moran's provides pro bono auction services. While comfortable reviewing most forms of decorative property, Maranda's specialty lays in Mexican silver and Native North American art, objects and jewelry. Her daily activities include working as a Decorative Art Specialist. client relations, evaluating incoming property, appraisal functions, and spearheading special projects.
Maranda graduated from the University of California – Los Angeles with a degree in History/Art History. She has done post-baccalaureate studies in Interior Architecture at UCLA. Maranda is Uniform Standard in Professional Appraisal Practice qualified, a member of the International Society of Appraisers and an ATADA member.
Speaker 2: Morgana Blackwelder
Senior Vice President, Director of Trusts & Estates
John Moran Auctioneers & Appraisers
626-720-2392
Morgana has been with Moran's since 2005 and now serves as Senior Vice President, in addition to Director of Trusts and Estates for John Moran Auctioneers. She oversees the department mission of building lasting relationships with professionals in the estate planning industry.
Morgana has been trained in numerous genres of fine art and decorative objects. She has contributed to more than $500 million in auction sales. Morgana is been involved in programs for non-profit organizations throughout Los Angeles and Ventura counties. She is a member of the Professional Organization for Women in The Arts, Art Table, Los Angeles, The Huntington Library, San Marino, and the Los Angeles Estate Planning Council.
Morgana is USPAP (Uniform Standards of Professional Appraisal Practice) compliant and is an accredited member of the Appraisers Association of America. She has studied at California State University, Los Angeles, and Sotheby's at The University of Manchester, UK, in Art Business.
Thank you to this month's speaker sponsor
SPONSOR THIS MEETING AND SEE YOUR LOGO HERE!
Thank you to our annual sponsors