Wine Not? An Overview of California's Decanting Act
Date:
Thursday, June 3, 2021
Location:
ZOOM ***Friends and guests of the council: email admin@eptclb.org to pay a reduced $30 guest fee for meeting access***
Speaker:
Catherine M. Swafford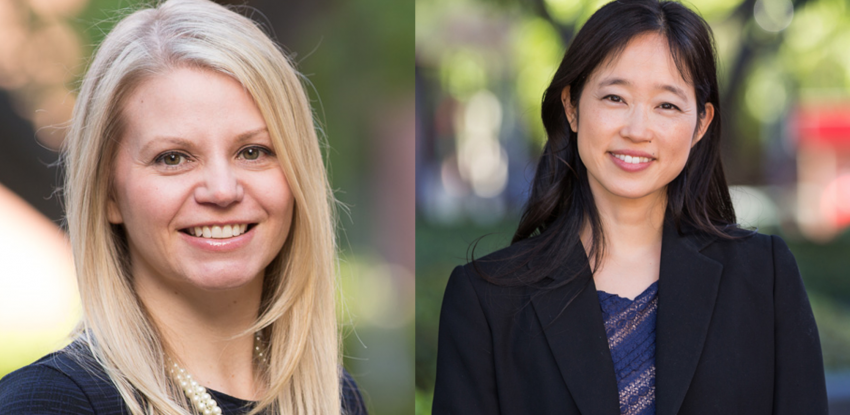 "Wine Not? An Overview of California's Decanting Act"
The California Uniform Trust Decanting Act, effective January 1, 2019, applies to trusts that have their principal place of administration in California (or are governed by California law for administration or construction). Catherine Swafford and Helen Cheng of Withers Bergman LLP will discuss how the decanting act is a significant development in California probate law, providing an alternative to traditional trust modifications. The discussion will address whether decanting is the panacea for changing the terms of an irrevocable trust or merely an additional tool that requires comparison and analysis.
Helen S. Cheng
helen.cheng@withersworldwide.com
Helen S. Cheng is a partner in the private client and tax team at the law firm Withers Bergman LLP. She is a trusts and estates attorney who focuses on exempt organizations and international tax planning for inbound and outbound transactions. She assists clients in all aspects of estate planning, estate and trust administration and charitable planning.
Helen brings a diversity of experience to her clients. After graduating from Stanford Law School, she practiced international corporate tax law in China and California where she worked with multinational corporations, such as Oracle, Intel and Seagate, on sophisticated international tax planning techniques. Helen is also certified as a specialist in estate planning, trust, and probate law by the State Bar of California Board of Legal Specialization. Previously, Helen worked at the San Diego Zoo to create its licensing and technology transfer program. She was directly responsible for the creation of the San Diego Zoo Global Centre for Bioinspiration and worked with companies such as Procter & Gamble, WD-40, Nike and Qualcomm to develop technologies inspired by nature.
Helen currently serves as chair of the Society of Trust and Estate Practitioners San Diego Branch (STEP SD) and on the STEP USA board of directors. She is also general counsel for the International Community Foundation and a board member at the Balboa Art Conservation Center. She holds a BA from University of Kansas and a JD from Stanford University School of Law.
Catherine M. Swafford
catherine.swafford@withersworldwide.com
Catherine M. Swafford is a partner in the trust, estate and inheritance disputes team at the law firm Withers Bergman LLP. She practices exclusively in trust, estate, conservatorship, elder abuse and fiduciary litigation. Her practice includes representing clients in will and trust contests, elder abuse actions, breach of fiduciary duty and accounting cases, conservatorships, intestacy and heirship disputes, contract to make a will disputes, creditor claim disputes and related litigation and administration matters brought under the California Probate Code. Catherine has extensive experience litigating cases from the initial stage of filing a petition through discovery, including depositions, and finally through mediations, trial, and post-judgment.
Catherine represents beneficiaries, heirs, fiduciaries, charities, creditors and related clients in Probate and Civil Court. While based in San Diego, Catherine's practice is state wide throughout California. She has appeared in many Probate and Civil Courts throughout the state. Catherine has also developed special expertise in probate disputes involving issues of foreign law and international beneficiaries. She has experience representing clients in cross-border probate matters involving other jurisdictions such as Mexico, Switzerland, Russia, China, Hong Kong, British Virgin Islands and Hungary. She also regularly advises clients who have beneficial interests in California but reside in foreign jurisdictions.
Catherine is actively involved in the legal community. She serves on the Board of Directors of the Probate Attorneys of San Diego (PASD), where she is the incoming chair of the Education Committee. She serves on the Board of Directors of the Estate Planning Council of San Diego, where she is Secretary. She also serves as court-appointed counsel for the San Diego Probate Court. Catherine is a frequent speaker in the community on a wide range of topics. She also is a contributing author of numerous publications, including CEB Practitioner™ attorney-drafted templates, the Litigation Alert in the California Trusts & Estates Quarterly, the California Decedent Estate Practice Guide, the California Civil Practice – Probate & Trust Proceedings Practice Guide and the California Code of Probate Forms book.
While devoted to her law practice, Catherine is the proud mother of 4 young children. She takes great pride in being able to contribute to the community both as an attorney and as a mother. She holds a BA from University of California Los Angeles, cum laude, and a JD from Pepperdine University School of Law, cum laude.
Thank you to this month's speaker sponsor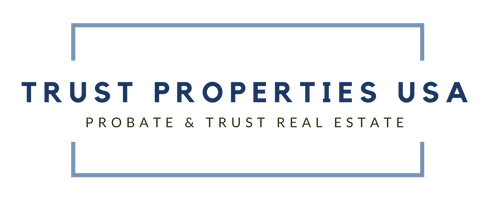 Thank you to our annual sponsors