Understanding the Ethical Boundaries of Professionals in Estate Planning and Beyond
Date:
Thursday, November 7, 2019
Location:
The Grand Event Center, 4101 E Willow St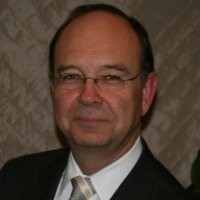 Ethics, it's a "have to go" continuing education topic for attorneys and other professionals, often pretty dry and sleep inducing, but it's actually at the heart of what it means to be a professional. Come and explore in an interactive format the nature of professional ethics, the practical guidelines we all can follow and how to stay safely inside the boundaries. Here are just some of the areas that will be covered:
Ethics: right conduct and character, moral obligations and the rights of others.
It's really all about boundaries
Bar rules:

Competence
Conflicts of Interest
Testamentary Capacity
Diligence
Continuing Obligation

The impact of fiduciary duties.
The client-attorney relationship: who and when
Confidentiality
Multiple parties
Conflicts of interest and consent
Practical issues facing estate planning attorneys
Donald M. Corliss, Jr., JD, LLM (Taxation)
40 years of private practice and business experience. Through succession, exit and estate planning, I develop and implement pathways that enable successful business outcomes linked to what owners want for themselves and their families. My goal is to maximize what the business owner gets to keep after any business or life transition. I use legal structures, contracts, risk mitigation and carefully built plans to create pathways for the personal success of the business owner.
Thank you to this month's speaker sponsor
The California Conference For Equality And Justice