Charitable Remainder Trusts: Resolving financial and estate planning dilemmas in 2018 and beyond
Date:
Thursday, October 4, 2018
Location:
The Grand Event Center, 4101 E. Willow St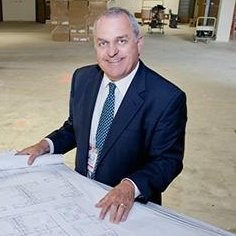 Charitable Remainder Trusts: Resolving financial and estate planning dilemmas in 2018 and beyond
Wealth accumulation and wealth preservation is an ongoing complex process, but introducing charitable gift planning is a game changer. Today, philanthropy is seen as a strategic and intentional investment that can be transformational—for both society and the donor(s). The unique opportunity to engage in meaningful discussion as to how charitable planning can resolve a financial and or estate planning dilemma can be very rewarding for all involved. For many, repositioning a capital assets (sale of a business, appreciated securities, appreciated real estate when another 1031 exchange is not viable) is a tax dilemma. While for others providing for heirs through the estate plan presents challenges. Introducing charitable alternatives as part of the financial and legacy plan has made may individuals and families philanthropic and grateful to their team of planning professionals.
---
Prior to launching his consulting practice​, Jim spent 32 years with Memorial Medical Center Foundation the last 10 years as President.
​He has extensive experience in the design, implementation and management of charitable plans, form simple to complex, designed to meet the financial, estate and philanthropic goals and objectives of the client. His frequent seminars and speaking engagements ​to professional audiences across the country ​ have earned him a reputation as one of ​ the leading specialists in the Charitable Gift and Tax Planning field. Jim has also been an Expert Witness for litigation involving testamentary charitable planning.
Jim, ​counsel's individuals and families and their advisers on the best method to optimize income, minimize taxation​, facilitate meaningful wealth transfer and meet their philanthropic objectives. For Non Profit Organizations he assists with the design, implementation and management of all aspects of a successful planned giving program.
​Jim is co-founder and faculty of The American Institute for Philanthropic Studies, an independent, public educational foundation devoted to increasing awareness, training, and participation of planned giving professionals and the legal, tax, and financial communities in charitable giving. Successful completion of the course curriculum, presented in six modules, leads to a professional designation of "Certified Specialist in Planned Giving" (CSPG cm).
An Eagle Scout and graduate of California State University Long Beach, he ​​
published and co-edit​ed "The Charitable Alternative" newsletter for planning professionals, and is a member of the Orange Coast Estate Planning and Trust Council, and Planned Giving Roundtable of Orange County. Currently, Jim, serves​ on the boards of Boys' and Girls' Club Long Beach​, Rancho Los Cerritos, California State University Long Beach 49er Foundation and Farmers and Merchants Trust Company. ​
​Jim​ resides with his wife Peggy in Costa Mesa, California, where they raised their three sons​.
Thank you to this month's Speaker Sponsor
Trust Properties USA