Enhancing law firms' profitability
Date:
Thursday, June 7, 2018
Location:
Long Beach Memorial Houssels Forum
Speaker:
Ariela Tannenbaum, CEO, Advanced Financial Analytics and Principal, Edge International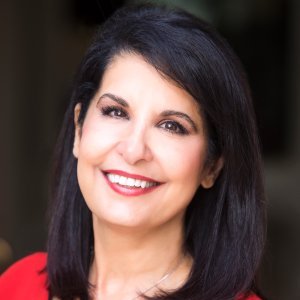 EPTCLB Program and Luncheon
Long Beach Memorial, Houssels Forum, 2801 Atlantic Ave, LB 90806
(SCROLL DOWN FOR MAP)
A new normal is upon the legal field. It is creating new headlines calling for a transformation in the practice of law. It forces law firms to run like a business. The new landscape is shaking the comfort zone of a very traditional field. Even the most conservative Law firms are realizing that they must take on a strategic business approach to survive, and indeed, thrive in the face of the new normal and bring their firms to the next level, the business level.
Ariela Tannenbaum has over 25 years of top tier leadership experience with global Fortune 500
companies. This experience is the foundation of Advanced Financial Analytics LLC.
Ariela has instilled financial intelligence and discipline to drive performance in the most success
ful companies in the world. Her comprehensive financial analysis includes budgeting, expense
management, proper resource allocation, fee optimization, benchmarking, and risk and opportunity
identification. Through her professional services, she helps law firms improve their financial perfor
mance.
Ariela Tannenbaum served as Executive Vice President of Finance-PIMCO at Allianz for 14+ years
(through 2016). PIMCO, a subsidiary of Allianz, a Fortune 100 company, is a world leader in the
global bond market and manages assets totaling approximately $1.5 trillion. As global head of
PIMCO Financial Planning and Analysis, she was responsible for overseeing corporate finance
activities including budgeting, forecasting, financial management reporting and analysis for all of
PIMCO's functions and operations worldwide.
Prior to PIMCO, Ms. Tannenbaum served as Vice President, Finance at Edwards Life Sciences,
a global biotech leader. As the head of the Global Internal and External Planning and Budgeting
functions, Ms. Tannenbaum's responsibilities included financial planning and analysis for all com
pany divisions worldwide.
Ms. Tannenbaum prior experience also included serving Western Digital Corporation, a Fortune
500 multinational high-tech leader, as a controller and head of the Financial Planning and Analysis.
Her responsibilities included financial support for worldwide sales, marketing, R&D, US manufac
turing and administration.
Ms. Tannenbaum serves on the advisory boards of the UCI School of Law and School of Business
and is a member of the Dean's Leadership Circle. In addition, she has served as a mentor at UCI
Graduate School of Business as well as a mentor of Allianz executives for the past 10 years.
Ms. Tannenbaum has a Bachelor of Arts in Mathematics from California State University Fullerton
and an M.B.A. with honors at the University of California, Irvine, Merage School of Business, and is
a member of Beta Gamma Sigma Honor Society. Ariela has also earned a Certificate of Leadership
from the Harvard Business School.
Ariela Tannenbaum was born and raised in Israel. She served in the Israeli Air Force as an air
traffic controller and obtained her pilot license
Thank you to this month's speaker sponsor, Onisko & Scholtz