Valuation Discounts, Discounts, Discounts!
Date:
Thursday, April 20, 2017
Location:
The Grand Event Center 4101 E Willow St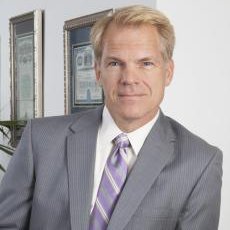 Valuation Discounts, Discounts, Discounts
In estate and gift planning, the magic "pixy dust" has always been the discount (lower value = lower taxes). Most people are familiar with discounts for lack of marketability and lack of control (minority interest). However, too many do not understand the science (data) behind the pixy dust. And, then, there are a myriad of discounts approved by the courts that are often overlooked. These discounts include lack of voting rights, veto-power, non-homogeneous portfolio, tiered, contingent claims, and personal goodwill. Oh, and have you heard of the Mafia Discount? We'll discuss all these and more to aid you in achieving more effective estate planning results for your clients. Join us for this fun and farcical look at the many discounts available that are too often overlooked.
Lance S. Hall, ASA is Founder and President of FMV Opinions, Inc., where he heads up the firm's estate and gift tax valuation practice. He is also well versed fairness and solvency opinions, and he is one of the nation's leading experts on the effect to value arising from differing degrees of liquidity. A prolific author and expert witness, Mr. Hall is a highly sought after speaker known for his exciting, dynamic and informative presentations.

An Accredited Senior Appraiser of the American Society of Appraisers, Lance earned his MBA from Brigham Young University. He has been selected by his peers at the National Association of Certified Valuation Analysts as a "Titan of the Industry." He also sits on the Editorial Advisory Board of Business Valuation Update and Jim Hitchner's Valuation Products and Services Panel of Experts. His media interviews and appearances include: Fox Business Live, The Los Angeles Times, Forbes Magazine, The Wall Street Journal, Bloomberg Businessweek, CNBC "Squawk on the Street," and Bloomberg BusinessWeek (online).

Lance also represents founders who are interested in selling their companies. In addition, Lance is a Managing Director in FMV Capital Markets, a FINRA registered broker/dealer, and has his series 7, 79, 63, 99, and 24 securities licenses.
Thank you to this month's meeting sponsor, Green Zahn & Associates
Thank you to our annual sponsor, Wells Fargo