Don't Give Contaminated Properties to Your Heirs
Date:
Thursday, January 19, 2017
Location:
The Grand Event Center
Speaker:
Matt Winefield and Kevin Daehnke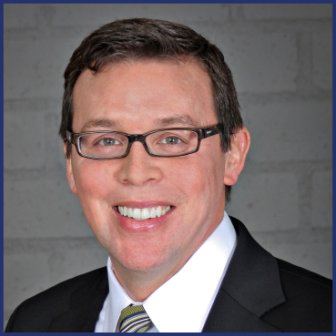 The presentation will provide tools to address contaminated properties in trusts. Should you remediate now or upon receipt of agency directives? Should you wait until agencies come after your heirs? How can you find out if the trust you are about to receive has contaminated properties? What legal and practical protections are available? Can you set up separate trusts for impacted properties, and when should you do so? Will anybody buy these properties, and why would they do so?
MATT WINEFIELD'S BIO: https://www.linkedin.com/in/mattwinefield?trk=hp-identity-name
Matt Winefield is an engineer and businessman who has been supporting the redevelopment of contaminated properties since 1989. After redeveloping oil fields, refineries, and service stations for the California oil industry (Chevron, et al.), Matt formed his first engineering consultancy in 1997. In 2005, he added a separate engineering staffing firm to his portfolio. These two companies were successfully sold to a private equity partnership. Throughout his career Matt has added value to blighted and contaminated properties using effective agency negotiations and cost-conscious environmental strategies, thereby maximizing return on investment. He also specializes in obtaining environmental cost recovery from third parties such as government agencies, historical insurers, and potentially responsible parties. He is currently responsible for due diligence and remediation oversight of environmentally-challenged sites for a portfolio that includes outside investors. The investors are obtaining considerable returns from contaminated properties in premium, infill locations. Matt holds a BS in civil engineering from the University of Illinois at Urbana-Champaign, an MS in environmental engineering from California State University Long Beach, and an MBA from the UCLA Anderson School of Management. He also maintains an active California Professional Engineering license, and belongs to several real estate, investment, and banking professional organizations.
KEVIN DAEHNKE, Esq BIO https://goo.gl/8pyU8L
Kevin Daehnke is an environmental law attorney, specializing for more than thirty years in issues relating to the contamination of soil and groundwater resulting from business operations. Mr. Daehnke is credited with creating and securing passage of legislation which established the Bona Fide Ground Tenant tool for dealing with contaminated "Brownfield" sites. He is also known for spearheading the Campaign 5000 effort to educate legal, accounting and financial professionals on the need for up front toxic succession planning during the business and estate succession process. Mr. Daehnke has been appointed to serve on the executive committees of numerous legal, professional and trade association panels and committees, is a regular author for legal and environmental trade publications, has testified on Brownfields legislation before the Assembly Toxics Committee, and has given numerous speeches and presentations at legal and trade association panels and conferences. Mr. Daehnke is a founding partner of Daehnke Cruz Law Group.
Thank you to our annual sponsor, Wells Fargo