"The Sandwich Generation: Caring for Your Family, Yourself, and Now Your Parents"
Date:
Wednesday, March 16, 2016
Location:
The Grand Event Center 4101 E Willow St 90815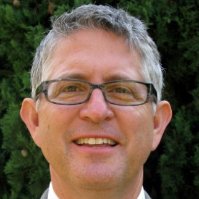 EPTCLB Program and Luncheon
The Grand Event Center 4101 E Willow St 90815
This presentation will address the new role of Baby Boomers and Gen Xers to have to suddenly—usually without warning—take care of aging parents. Adult children are typically unprepared to put their lives on hold to address the immediate and life-altering needs of their parents. We will also discuss the topics of Aging in Place and Medicare, as well as access to home medical equipment.
This month's program is generously sponsored by Delta Home Healthcare Services.
Over the past 36 years, Wayne Slavitt has been involved in a variety of entrepreneurial projects in both principal and advisor capacities. Mr. Slavitt's broad involvement on both sides of the aisle ranges from executive positions as CEO, CFO, and corporate controller, to advisory roles as an investment banker, specialized business consultant, and business founder.
With extensive experience in mergers and acquisitions early in his career, Mr. Slavitt formed the boutique investment banking house of The Slavitt Ellington Group (now Strategic Equity Group), serving the private middle market, providing merger and acquisition, business valuation, and workout and turnaround services. In 1998, Mr. Slavitt sold his interest in the firm to his partners and pursued similar opportunities in the Inland Empire of Southern California. Over the next two years, Mr. Slavitt sold six companies, including privately-held companies to publicly-traded firms, as part of various industry roll-ups.
Among the many ventures Mr. Slavitt has been involved with are the formation of an ecommerce and brick-and-mortar platform for International E-Z UP, Inc., the world's largest manufacturer of instant shelters, the expansion of a successful real estate investment and management firm, the creation and eventual sale of an innovative patent portfolio, and the development and roll-out of Mobül: the home mobility store.
Mobül is the most innovative retail concept in the burgeoning senior market, presenting an elevated and refreshing shopping experience for customers seeking high-quality home medical and mobility products. Mobül stores are bright, open, and airy, twice the size of a typical home medical equipment store, stocked with the largest selection of home medical and mobility products around, and staffed by compassionate and knowledgeable sales associates. There are currently two Mobül stores in Southern California, with plans to expand to a five-store chain in the next 12-18 months.
Mr. Slavitt, a magna cum laude 1980 graduate of Claremont McKenna College, served as President of the CMC Alumni Association and Alumnus Trustee of the Claremont McKenna College Board of Trustees, was Alumni-mentor for the Entrepreneurial Studies course at CMC, and is currently a member of the Advisory Board for the Center for Innovation and Entrepreneurship at the Claremont Colleges. Mr. Slavitt is also a member of the Long Beach Rotary and the Long Beach Chamber of Commerce, and is a member of both Boards. Wayne was recently named a Goldman Sachs 10,000 Small Business Scholar.
years, Wayne Slavitt has been involved in a variety of entrepreneurial
projects in both principal and advisor capacities. Mr. Slavitt's
both sides of the aisle ranges from executive positions as CEO, CFO, and corporate
controller, to advisory roles as an investment banker, specialized business consultant,
With extensive experience in mergers and acquisitions earl
y in his career, Mr. Slavitt
formed the boutique investment banking house of The Slavitt Ellington Group (now
Strategic Equity Group), serving the private middle market, providing merger and
acquisition, business valuation, and workout and turnaround servi
Slavitt sold his interest in
to his partners and pursued similar opportunities in
the Inland Empire of Southern California. Over the next two years, Mr. Slavitt sold six
companies, including privately
held companies to publicly
years, Wayne Slavitt has been involved in a variety of entrepreneurial
projects in both principal and advisor capacities. Mr. Slavitt's
both sides of the aisle ranges from executive positions as CEO, CFO, and corporate
controller, to advisory roles as an investment banker, specialized business consultant,
With extensive experience in mergers and acquisitions earl
y in his career, Mr. Slavitt
formed the boutique investment banking house of The Slavitt Ellington Group (now
Strategic Equity Group), serving the private middle market, providing merger and
acquisition, business valuation, and workout and turnaround servi
Slavitt sold his interest in
to his partners and pursued similar opportunities in
the Inland Empire of Southern California. Over the next two years, Mr. Slavitt sold six
companies, including privately
held companies to publicly
years, Wayne Slavitt has been involved in a variety of entrepreneurial
projects in both principal and advisor capacities. Mr. Slavitt's
both sides of the aisle ranges from executive positions as CEO, CFO, and corporate
controller, to advisory roles as an investment banker, specialized business consultant,
With extensive experience in mergers and acquisitions earl
y in his career, Mr. Slavitt
formed the boutique investment banking house of The Slavitt Ellington Group (now
Strategic Equity Group), serving the private middle market, providing merger and
acquisition, business valuation, and workout and turnaround servi
Slavitt sold his interest in
to his partners and pursued similar opportunities in
the Inland Empire of Southern California. Over the next two years, Mr. Slavitt sold six
companies, including privately
held companies to publicly