Rescuing Life Insurance Policies – Technical Know-How
Date:
Wednesday, November 18, 2015
Location:
The Grand Event Center 4101 E Willow St 90815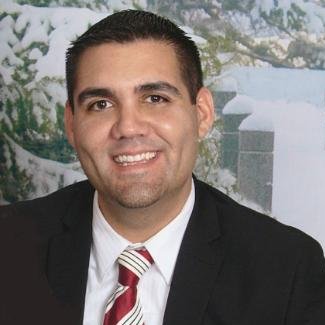 EPTCLB Program and Luncheon:
Kenneth Besada, "Rescuing Life Insurance Policies – Technical Know-How"
The Grand Event Center 4101 E Willow St 90815
Permanent Life Insurance Policies Lapsing Prematurely Despite Timely Premium Payments
· What Are the Mechanisms In These Policies That Are Causing Them to Lapse?
· What Types of Policies Are Affected By This and How Widespread is the Problem?
· What Happens When We Fail to Identify and Fix a Policy That is Projected to Lapse Prematurely?
· What Should We Look For On Annual Policy Statements? How Do We Make Sense of the Fine Print?
· What Can We Do to Protect Ourselves and Our Clients?
Current Events Affecting Life Insurance in Estate and Business Planning
· 101(J) – Protecting Tax the Benefits of Employer Owned Life Insurance
· Using Life Insurance to Save for Retirement or Accumulate Wealth – Better for Your Financial Plan or Your Agent's Financial Plan?
· Using Life Insurance and Annuities to Hide Assets in College and Financial Aid Planning – Is This Really a Viable Strategy?
Bio:
Ken Besada is a 10-year veteran of the financial services industry, and works closely with business owners and other professionals to help them make educated financial choices. He works with a team of highly specialized professionals at Kaye Capital Management; each focusing their education and training on a unique portion of the financial planning process. Ken has a highly developed understanding of life insurance, disability and long term care contracts, which are often vital components of that process.
Ken was quoted by the Wall Street Journal in a piece titled "10 Things Life Insurers Won't Tell You" and has been sourced by the same publication in an article called "Is Your Life Insurance Policy at Risk." He was also a primary source for Chicago Sun Times for a piece titled "Universal Life Insurance Policy Could Expire Long Before You Do." He is often engaged to speak on this topic at Accounting and Estate Planning Firms in Southern California.
Ken was born and raised in the South Bay area of Los Angeles. He holds a Bachelor of Arts from the University of California at Berkeley in Psychology, where he primarily focused his coursework in Neurology, Neuropsychology and brain function. He is also an alumnus of Loyola High School Los Angeles.