Economic Forecast and Industry Outlook
Date:
Wednesday, September 16, 2015
Location:
The Grand Event Center 4101 E Willow St 90815
Speaker:
Councilmember Suzie Price and Economist Kimberly Ritter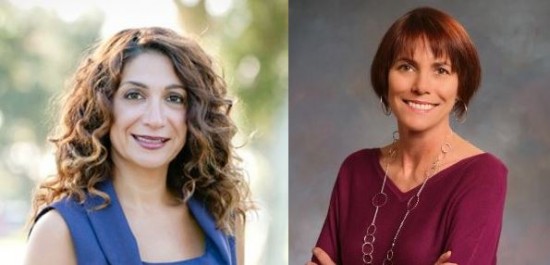 EPTCLB Program and Luncheon welcomes:
Councilmember Suzie Price and Economist Kimberly Ritter
Councilmember Price, Long Beach City Councilmember and Orange County Senior Deputy District Attorney welcomes EPTCLB Members to a new year of programming.
Suzie Price was sworn into the Long Beach City Council as the Third District Councilwoman on July 15, 2014.
As a member of the Long Beach City Council, Councilwoman Price is Chair of the Public Safety Committee, Vice Chair of the Economic Development and Finance Committee and the Tidelands and Harbor Committee, a member of the Budget Oversight Committee, and Vice Chair of the Los Cerritos Wetlands Authority. Serving as Chair of the Public Safety Committee Councilwoman Price was instrumental in dedicating $350,000 to the Long Beach Police Department to target residential burglaries and as Vice Chair of the Economic Development and Finance Committee she established a small business recruitment, retention, and growth pilot program for the City. Additionally, Councilwoman Price is an Honorary Board Member of the Women Shelter of Long Beach and on the Advisory Committee of Long Beach Ronald McDonald House.
Suzie Price has served as a Senior Deputy District Attorney for over 15 years. Graduating from California State University, Long Beach with a Bachelor of Arts degree in Political Science and a Masters' degree in Public Policy and Administration. Additionally during her studies Suzie was active with the Associated Students Inc., serving as Associate Justice, Senator at Large, and Student Body President. In 1999 Suzie graduated from Santa Clara University with a Juris Doctorate degree.
Councilwoman Price and her husband, Mark, live in Alamitos Heights with their 10 year-old and 7 year-old sons who attend a local Elementary School, where Suzie has been an active member of the Parent Teacher Association. Suzie and her family have the love and support of her mother who resides in the Marina Pacifica residential community.
Kimberly Ritter-Martinez
Economist
Kyser Center for Economic Research
Kimberly Ritter-Martinez joined the Los Angeles County Economic Development Corporation (LAEDC) in January 2009 as an Economist for the Kyser Center for Economic Research.
Ms. Ritter-Martinez studies the regional economy of the greater Los Angeles region, analyzing employment and industry trends, housing and construction, and demographics. Ms. Ritter-Martinez is a principal contributor to the annual Otis Report on the Creative Economy and regularly contributes to economic reports and briefings presented to corporate and government groups. Additionally, she studies and writes about the aerospace, retail trade, tourism and entertainment industries for the LAEDC's Economic Forecasts and industry reports. Ms. Ritter-Martinez contributes to and is the editor of the Kyser Center's online weekly e-EDGE economics newsletter. She also gives presentations to corporations, government agencies, non-profits and educational institutions, and frequently speaks to the media about issues pertaining the local economy.
Kimberly earned her Bachelor's and Master's degrees in Economics (cum laude and Phi Kappa Phi) from California State University Long Beach and is active in a number of professional and community organizations related to economic and regional development including the National Association for Business Economics and the American Economic Association.
Kimberly Ritter's presentation will cover current economic trends at the national, state and local levels and the near-term outlook. She will also discuss the health of key Southern California industries, the state of our local labor markets and the housing sector.
The Grand Event Center 4101 E Willow St 90815