Elder Abuse: The Silent Epidemic
Date:
Thursday, July 16, 2015
Location:
The Grand Event Center
Speaker:
Kerri Kasem, Troy Martin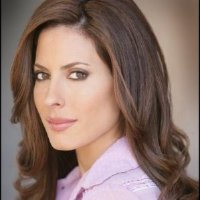 *REGISTRATION FOR THIS EVENT IS CLOSED*
Elder Abuse: The Silent Epidemic
In an aging population, both financial and physical elder abuse is becoming more prevalent. It is estimated that over 2 million seniors report either physical or financial elder abuse annually. One of the primary tools of for elder abusers is isolation – preventing a senior from seeing or speaking to a loved one. Although the Elder and Dependent Adult Civil Protection Act defines isolation as a form of elder abuse, it is almost never investigated or prosecuted. Kerri Kasem, the daughter of radio icon Casey Kasem, experienced first-hand the pain caused by isolation. In July 2013, Casey's second wife began blocking Kerri and her siblings from visiting or speaking with their father. What followed was a public and prolonged legal battle for control over Casey's health care, which captured national attention when Casey went missing after his second wife removed him from a skilled nursing facility against medical advice.
The Conservatorship of Casey Kasem involved numerous difficult issues regarding isolation and elder abuse, the rights of children to visit with their ailing parents, the enforcement of advance health care directives, the right to die with dignity, and the rights of a spouse to control health care and burial arrangements. Her legal battle regarding the visitation and medical care of her father, has brought awareness and attention to isolation as a form of elder abuse, a cause that many face in today's world of blended families. Kerri founded the Kasem Cares Foundation to establish and fight for the rights to have visitation and reasonable access to an ailing parent, especially when under the care and control of an uncooperative spouse or sibling. The Kasem Cares Foundation has sponsored legislation that is now being considered in California, Texas, Nevada, Illinois, Iowa, and Pennsylvania.
Kerri Kasem and her attorney, Troy Martin, will discuss the specifics of her father's case, the efforts of the Kasem Cares Foundation to bring awareness to elder abuse and isolation, the right for children to visit their ailing parents, and the application of conservatorship law to combat elder abuse.
The Speakers
Kerri Kasem
Kerri Kasem, a multimedia personality, producer and writer, has anchored music, talk and entertainment programs for radio and television. In February 2010, she joined Premiere Radio Networks for the launch of Sixx Sense with Nikki Sixx and The Side Show Countdown. In April of 2014, she left Sixx Sense and joined Westwood One's Red Carpet Radio heard on 600 stations for Cumulus Media. In addition to hosting Red Carpet Radio, Kasem co-hosts the syndicated New American Funding Radio Show heard on 70 stations. Kasem also co-hosts Protecting Your Family and Gurvey's Law on 790KABC.
A motorcycle aficionado, Kasem also writes and produces segments for ALO Magazine as their motor editor.In the summer of 2014 Kerri made her return to TV hosting segments for ABC's Rising Star. Kasem previously served as co-host of the nationally syndicated Racing Rocks with Riki Rachtman for nearly seven years. She has produced and hosted shows for MTV Asia, National Lampoon® and Sprint. Her credits include hosting, MTV USA and Asia, America's Funniest Home Videos and Coming Attractions on the E! Network, FOX News, SiTV's The Rub and UFC programs Ultimate Knockouts 3, Ultimate and Ultimate Knockouts for the UFC and SPIKE as well as a motorcycle travel show for SPRINT called SEE America.
She also co-hosted a political talk morning show with Alan Stock on KXNT in Las Vegas and The Solomon Free Money Hour on Angels AM-830 and spent six years on 97. 1 The FM Talk Station in Los Angeles. Kasem has made guest appearances on, The View, Good Morning America, Access Hollywood, Entertainment Tonight, Extra, Access Hollywood, The Doctors, Piers Morgan, Good Day LA, Greta Van Susteren, etc.
Troy Martin
Troy Martin is a litigator with the law firm of Lurie, Zepeda, Schmalz, Hogan & Martin who resolves clients' complex trust, estates, and probate matters as well as business disputes. He has achieved successful outcomes in matters ranging from $300,000 to $100 million. In 2009, Troy represented Catherine Falk, the daughter of legendary actor Peter Falk in obtaining a conservatorship over the person of her ailing father in order to obtain visitation rights. More recently, Troy represented Kerri Kasem in obtaining a conservatorship over her father, radio icon Casey Kasem. Upon exploring the deficiencies in conservatorship law arising out the Falk and Kasem conservatorships, Troy drafted and lobbied for legislation to ensure a child's right to visit with an ailing parent.
Troy has recently provided expert testimony before the California Assembly Committee on Judiciary, and has been quoted in the Los Angeles Times, Washington Post, and NBC Los Angeles, as well as appearing on CNN Tonight, Larry King Live, Inside Edition, Nancy Grace, Gurvey's Law (KABC 790AM), and The Tim Conway, Jr. Show (KFI AM 640). A frequent speaker on the subjects of elder abuse and the duties of fiduciaries, Troy has presented to Continuing Education and the Bar (CEB), the South Bay Estate Planning Council, the Beverly Hills Estate Planning Council, CalCPA, the Torrance Chamber of Commerce, and the Torrance Memorial Medical Center Professional Advisory Committee.
REGISTRATION FEE INCLUDES PLATED DINNER, DRINK TICKET AND PROGRAM