How to Avoid Unpaid Consulting
Date:
Wednesday, January 21, 2015
Speaker:
J. Scott Bailey, Bailey Marketing Concepts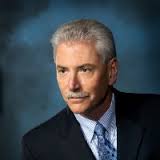 Most trusted advisors understand the importance and the value of bringing in new clients. They call it "Rain-Making" or "Business Development" or sometimes "Marketing Activities." They rarely call it "Selling" because they never anticipated having to sell anyone on anything when they were in professional school.

Go ask a little seven-year old kid what they want to be when they grow up. How many of those little kids do you think will say, "I want to grow up to become a salesperson"!

All too often, we end up relying on our knowledge and expertise, attempting to impress our potential clients with the answers to their questions. We are really good at answering questions and sometimes forget that more power would come from asking questions. Sometimes we cross the line and commit the professional mistake of "Unpaid Consulting".

J. Scott Bailey has been a veteran of the global network of Sandler Trainers since 1994. He works with companies with business to business sales teams in manufacturing, distribution and services. He helps them close more sales, shorten the selling cycle, eliminate stalls and objections and increase market share in a competitive business environment.

Over two decades, Scott has coached and trained many trusted advisors (financial planners, accountants, bankers, attorneys, and consultants of all types) who enlist in his sessions to transform their selling process.